For a while now I've felt like there's something missing in my life. Well, more specifically on my living room wall. This week I found it, in the form of Liza Minnelli who now has pride of place, opposite the fish tank, overseeing everything that takes place there.
Everyone knows there's more than a little something inspirational about this lady, I don't need to go on.
However, I've been creating my third act, or rather, attempting to create my third act for a long, long, long time. Exasperatingly, I have some kind of performers block… the story of the piece is not quite coming together… all suggestions welcomed.
And so, I feel like having Liza watch over me as I work is a step in the right direction, and even if it doesn't have the intended effect, its a damn fine poster.
This last week has been superb for me. I won best newcomer 2013 for Cabaret Nouveau, have taken bookings as far away as next September and have won tickets to several shows and lots of fabulous prizes.
I am donning a set of Christmas pudding pasties courtesy of AllGirlsAreMagpies and am seeking the most awesome housemates South of the river to share my beautiful rented Victorian, garden flat in Brixton.
Details can be found on Gumtree and Spareroom at http://www.spareroom.mobi/flatshare/flatshare_detail.pl?flatshare_id=2204671.
Know anyone looking? Drop me a line,
Daring Kiss
Ursula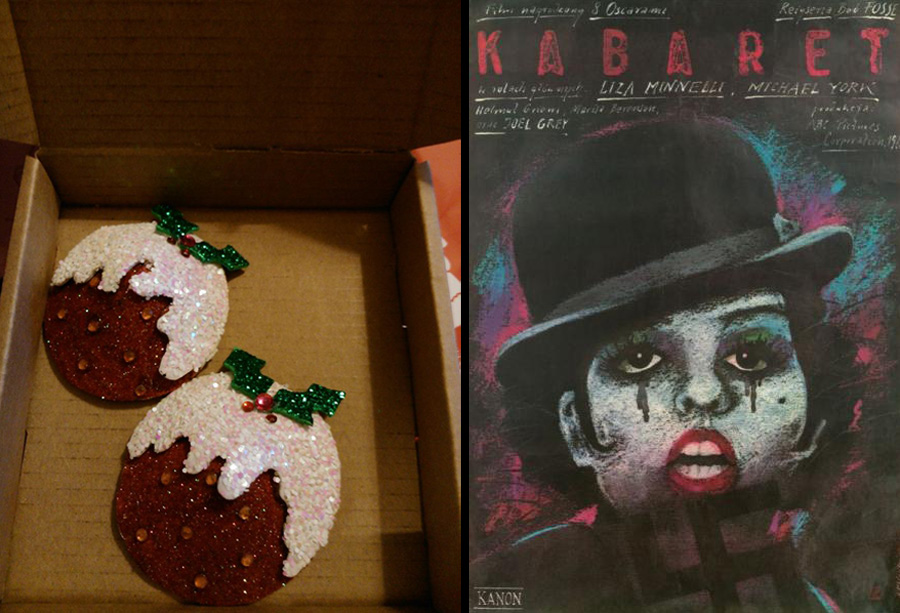 Hey, like this? Why not share it with a buddy?
Tweet