Happy Christmas Y'all
Whilst I'm home with my family and taking a well earned break, I want to give a heart-felt Christmas KISS to each and every person who has supported me during my first year of performing. Whether that be for booking me at a night, crowning me champion of a competition, cheering me on at a gig, liking my facebook page, following me on twitter, working with me on the ongoing development of my acts (In particular Bernadette Russell and Hotcake Kitty), filming me & taking photographs live (Ryan Evans & Ed McFadden) and giving me all kinds of opportunities to develop (Lady Cheek & India Starr), supporting burlesque as an industry every time you engage with a post or buy a ticket and ultimatley support this Zebra on the long, winding path of migration…
An extra special thank you to the fabulous Rob Sayles at Designory for designing my first ever website and being a pleasure to work with while he's at it.
For Dares, 2013 has had its ups and downs and if nothing else has been full of unexpected surprises. With 2014 poking its mischievous head around the corner, I have no idea where I'm going to end up… quite literally. Will I fly high or fall on my ass? No one knows, only one thing is for sure – no matter what, I am sure as hell going to enjoy the journey.
Daring Shimmies and Squeezes
Ursula
xx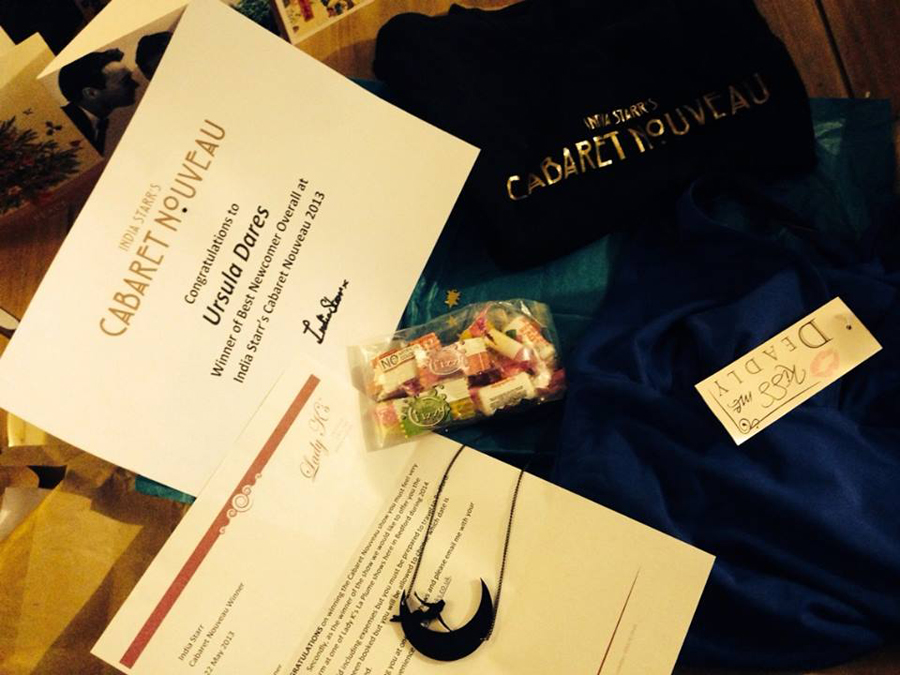 Prizes! From India Starr at Cabaret Nouveau including a beautiful vintage style swimming costume byt 'Kiss me Deadly'. Looking forward to donning that in Brixton baths!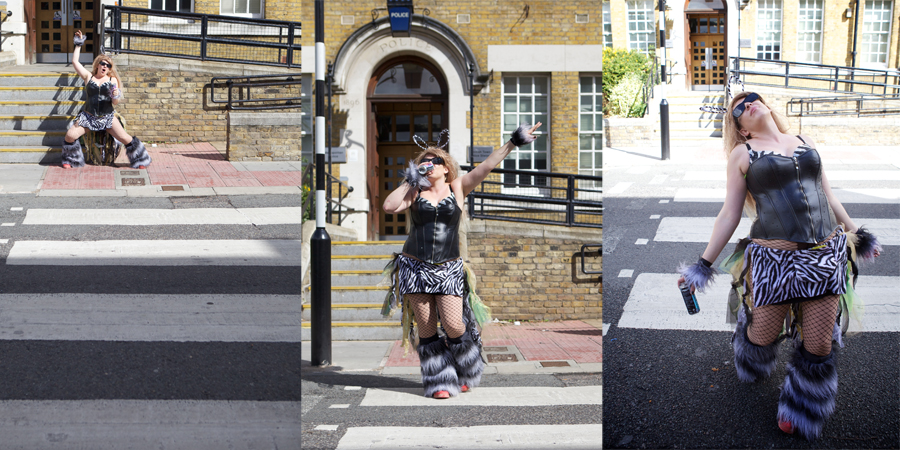 Photographs from the inspirational and charming Sin Bozkurt of myself reminding you all to Rave till you die this festive season (although not necessarily outside a police station, on a busy crossroads… wish I'd had the pictures of the stunned passers by). One Zebra in Hackney.
Hey, like this? Why not share it with a buddy?
Tweet